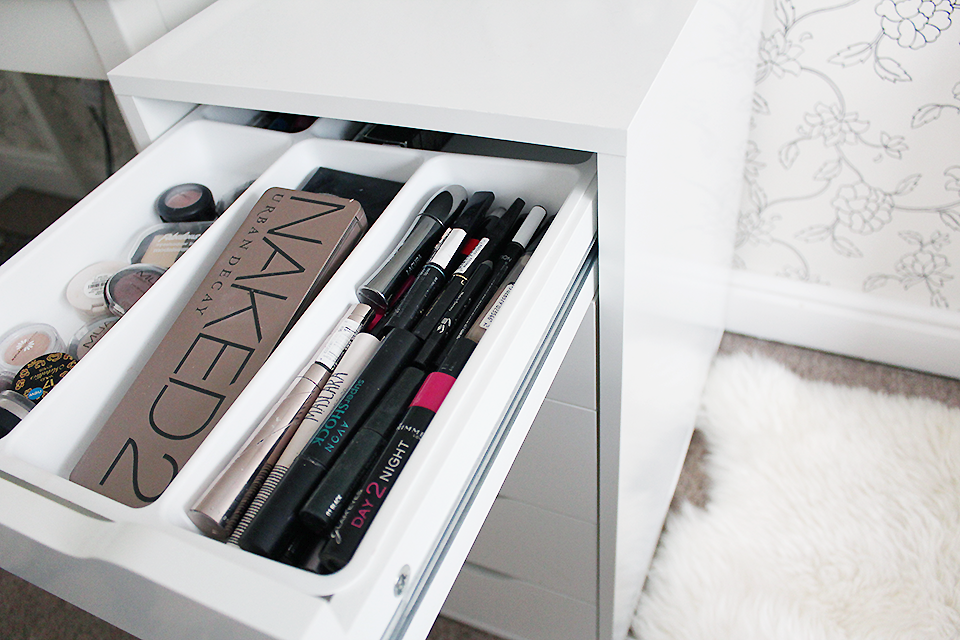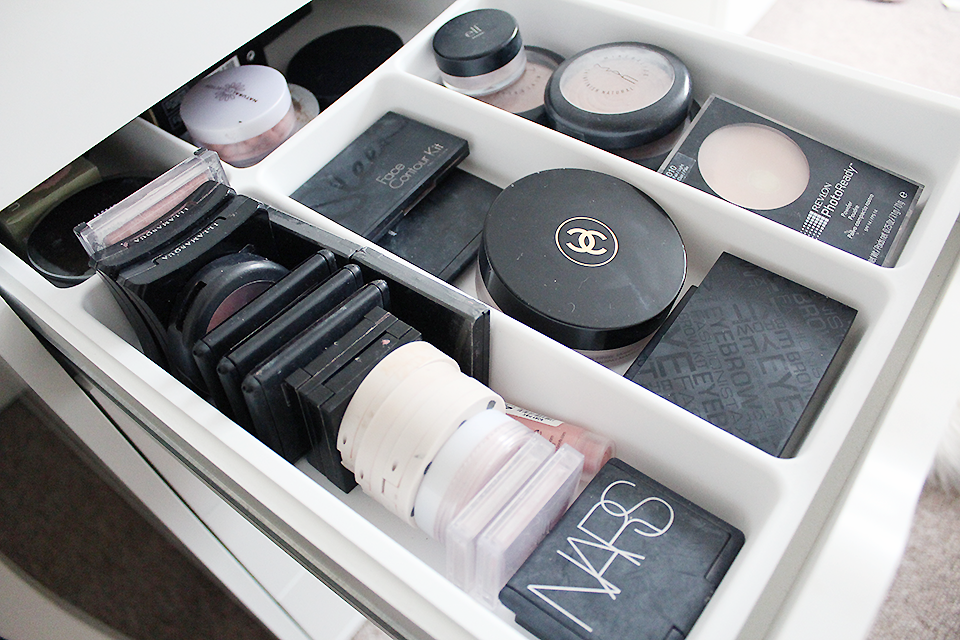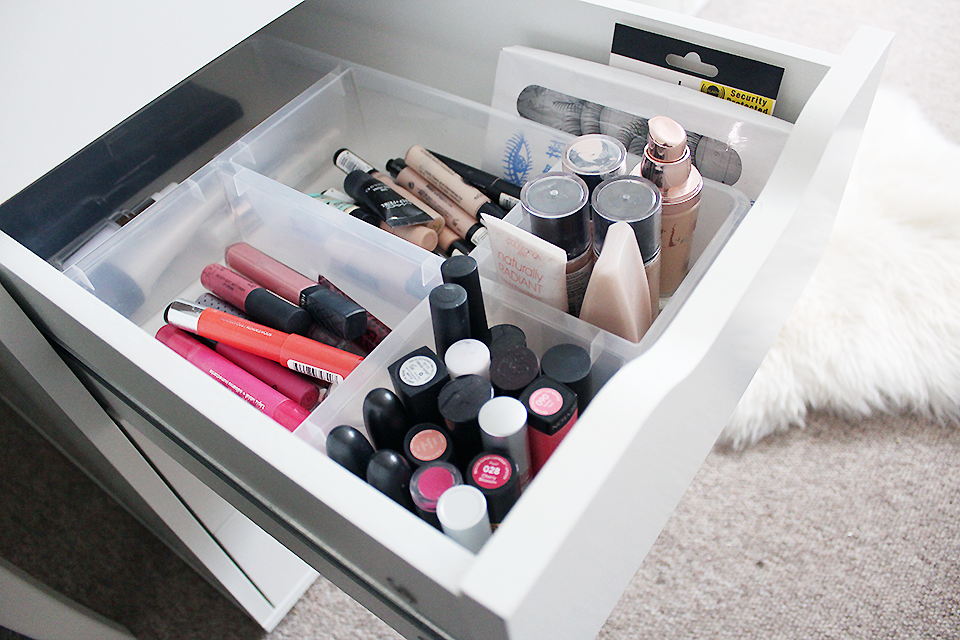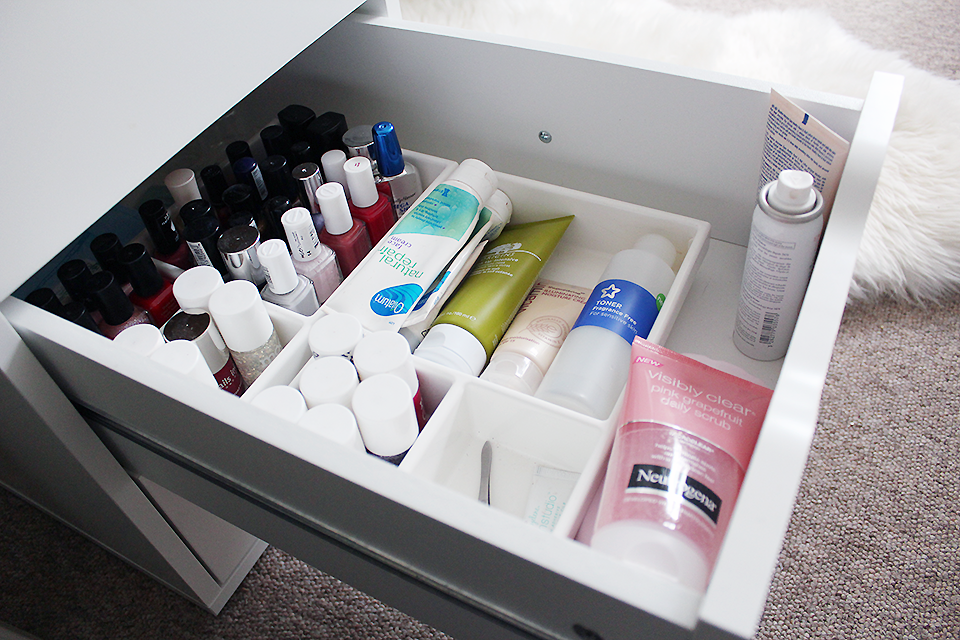 I love these types of posts - and I've never done one before, so thought I will give you a little peek into some of my makeup storage. If you have read one of my earlier posts you would have seen how I swapped my muji drawers from storing makeup to jewellery. I was really beginning to think it was look really ugly and I love how it looks now - as well as I can see all my pretty jewellery on display.
This meant I could hide away my makeup. I have the smaller draw set of
this
from Ikea. They do a cheaper metal one - but I already have one for my office so wanted something wooden.
It's the perfect size as the draws change depth meaning some of my products can stand up.
It's took me three times to get down to this makeup collection and I still have two makeup bags full of all my cult products which I use daily. I might get them all packed in here this afternoon.
I also went a bit wild with throwing my nail polish away. I'm now left with colours I like and no duplicates in different brands. I love the Ikea trays you can get in their bathroom section. By having them in a tray I can simply lift it out when I am painting my nails, so I can see all the colours.
I really want to have a minimum makeup collection with only products that I love - instead of what I had before was multiple products of the same thing some un-used, some used once. They were just cluttering my space.
I'm going to look for a print to put in the frame at the top. The thing with these drawers are that they don't fit next to any of my other furniture in my bedroom. At the moment I have them next to my dressing table - just for ease. But, I think they will be going into my spare room which I am making into a sort of closet next month.
Has anyone else done a post on their makeup storage? - would love to see.