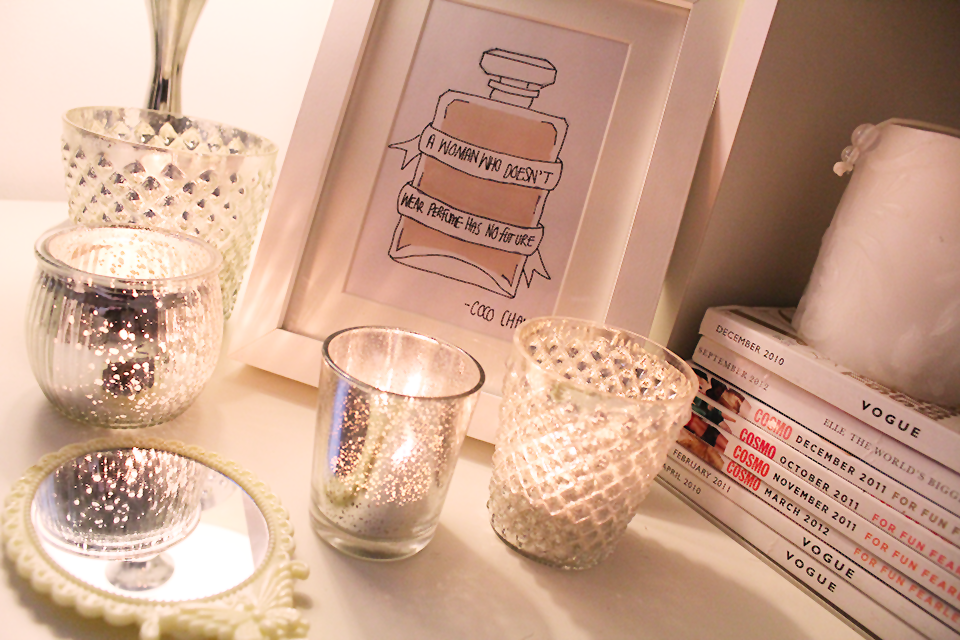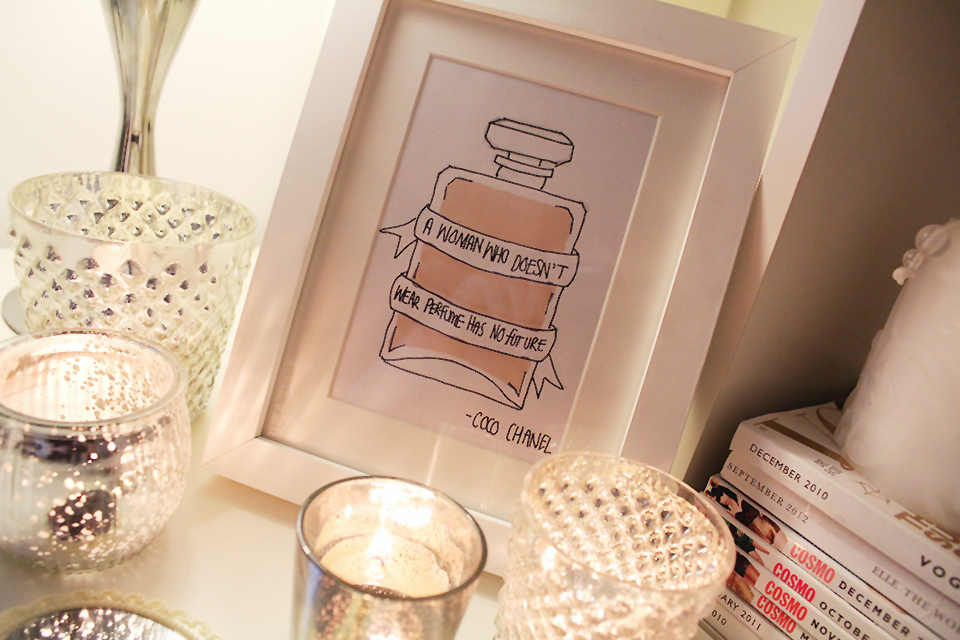 Tonight is going to consist of bubble baths, magazine reading and lots of designing. It's pretty perfect after a day in the shop. Sales were up today, so we're slowly getting over the awful month of January.
My sister is currently in the last few stages of opening up her etsy store. The print in the frame is one of the pieces she will be selling as well as illustrations of makeup, handbags and lots more perfume. I love this one so had to have one myself. She also has illustrated a Celine' bag - which I want to have in my spare room. The illustrations will also be going on canvas's, tote bags, mugs and phone cases. But, hopefully it will launch tomorrow with some prints ready to purchase. Prices are starting from £4 and shipping will be worldwide. I will link to her store tomorrow for anyone who might be interested.
Hope everyone is having a lovely weekend so far. I'm looking forward to catching some of the
Rihanna for River Island show at LFW
tonight. Loved some pieces I've seen already.