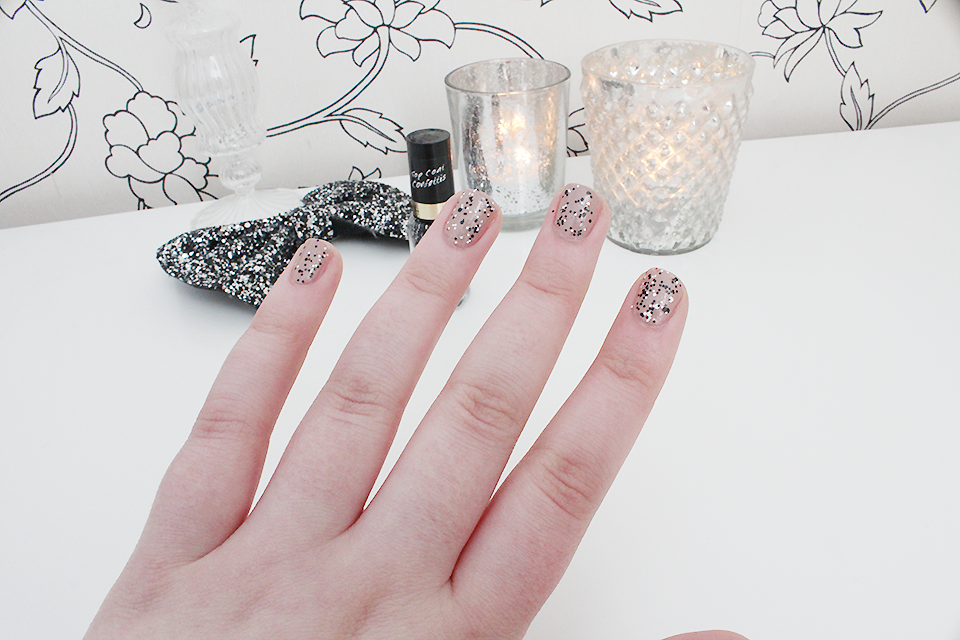 L'oreal top coat in Confettis - £4.99
here
I was about to purchase Illamasqua's new polishes from their new Imperfection collection, but saw that L'oreal are doing a similar top coat for only £4.99. I searched around my local Superdrug/Boots for the last couple of weeks and just got my hands on one last weekend. I love how I will be able to pair it with lots of different nail shades. I opted for a nude polish in the photos but I think I am going to try a pastel colour tomorrow. I managed to get enough confetti on my nails in one coat, when I thought I would be sat there trying for ages.
L'Oreal released a couple of new top coats recently and there's a few nail shades I want to try from them too. I've never really ventured in polishes from the brand before.
Overall I'm happy that I didn't splurge on one from Illamasqua, although I still really want one.
Any one got the L'Oreal top coat or wrote a post on the Illasmasqua one? Feel free to leave me a link so I can have a nosey.