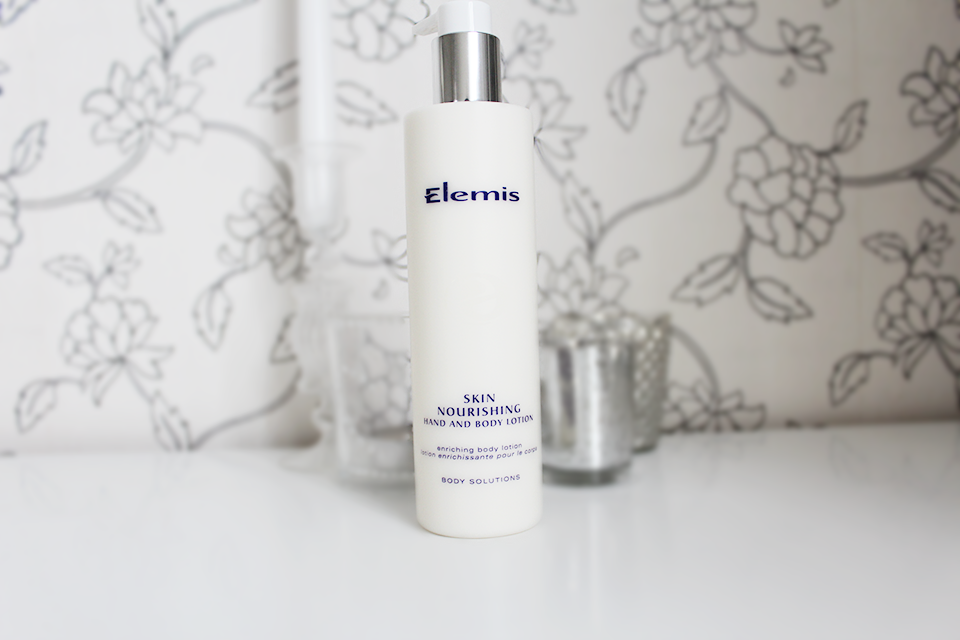 I've never tried anything from Elemis before, so I was excited to try this out. I have drawers and baskets in my cupboards full of moisturisers. I have such dry skin all over, so I am always looking for anything to moisturise my body.
Firstly, I think the product smells like baby powder. It might not be everyones cup of tea, but it smells so fresh (not in a minty way). I find the scent stays on the skin too, which if it was anything stronger I wouldn't like it, as I much prefer to wear a strong perfume.
I apply it after my bath in the evening and it soaks into the skin a treat. A little goes a long way and it doesn't leave behind any greasiness or residue which I find some other of my favourites moisturisers do. It's packed full of good ingredients such as Camellia, Macadamia and Johoba oils. I've already noticed a massive improvement with my skin.
The directions on the packaging state to use it morning and evening, but I have only been using it in the evening as I find that is enough.
This is a firm favourite in my body care products now and is kept with my exfoliaters and skin care in a tray in my bathroom for easy reach. I love how it comes in a pump bottle as it minimises getting it everywhere.
Has anyone else tried this? I want to try the

Papaya Enzyme Peel from Elemis next.