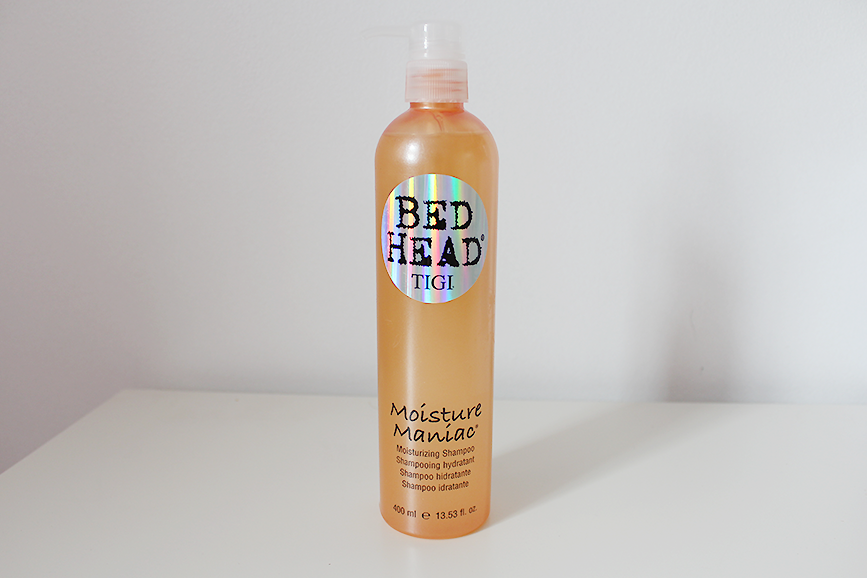 Bed head Moisture manic shampoo
here
I've never tried a hair product from the Bed head range, and I'm always recommended to try it when I'm at the hairdressers. I was looking for their shampoo which was SLS free as I was having a real hard time with the dryness of my hair. I don't use a heat styling products on my hair and I don't colour it but it was so dry and frizzy. Not to mention, my scalp is so sensitive. I suffer with eczema and

Keratosis pilaris

so I knew products with SLS don't help my skin at all.
Unfortunately, I picked up a Bed head shampoo which wasn't SLS free as I couldn't seem to get my hands on a bedheads range of SLS free unless I ordered online, but I wanted to try a new shampoo straight away.
The shampoo actually surprised me at how much of a difference it made to my hair. I was concerned it would irritate my scalp and neck but it didn't and left my hair feeling soft until it's next wash. Normally my hair will be fine the day I wash it but the day in between it would go dry and brittle. My hair managed to keep it's moisture. I scent is really fruity but not too empowering.
Although I am pretty happy with this shampoo and used it up I still want to try a SLS free one, but if you are looking for a new shampoo to help with dry hair, this one did the job perfectly for me.
Does anyone use a SLS free shampoo/conditioner and have any recommendations?