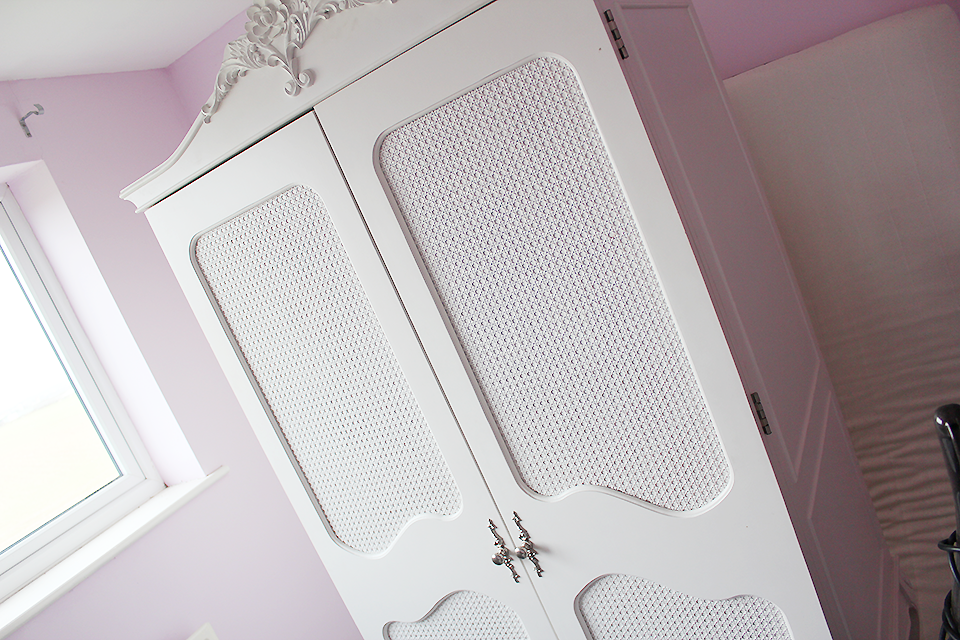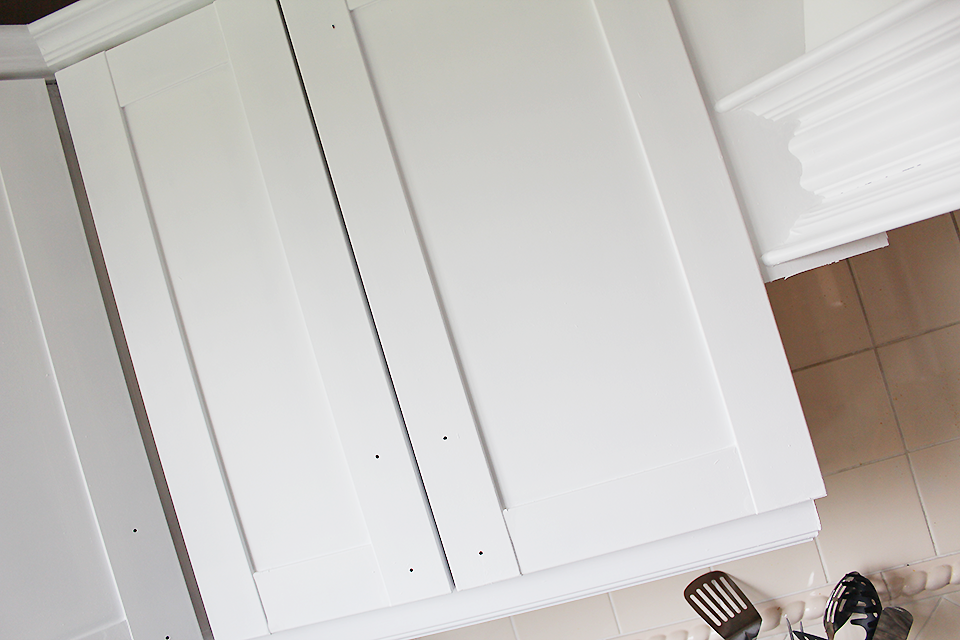 I have a few DIY projects on the go in my house at the moment.I always want to get things done NOW, so I have started everything I want to do. Firstly, I think I've mentioned in a post before I want to transform my spare room into walk in wardrobe type room. I have clothes pretty much everywhere and I really want somewhere that I can see everything on display. I can't wait to share it with you when it's finished.
Next on my list is my kitchen. I've not really loved the kitchen since we moved in 2 years ago, and my boyfriend finally agrees. As I don't have a ton of money, with changing my career to being completely self-employed I couldn't afford to buy new cupboards/kitchen so we thought we would have a go at painted the doors instead. I love how they have turned out. We was a little scared that the paint wouldn't stick as the doors are just laminate but the paint worked a treat. We're going to add a protection coat on top. Unfortunately, with the cupboards going white the tiles look pretty vile. I'm currently looking for some white simple ones I think. The walls are grey (although my boyfriend thinks they are blue).
Lastly, I am starting to sort my bathroom out. We was going to tile over the blue border but with the kitchen cupboards being transformed easily with paint, we are going to try some tile paint first - as I'm fine with the white tiles.
Hopefully one of rooms will be finished soon so I can show you. I might post an inspiration board a little later for my cupboard.