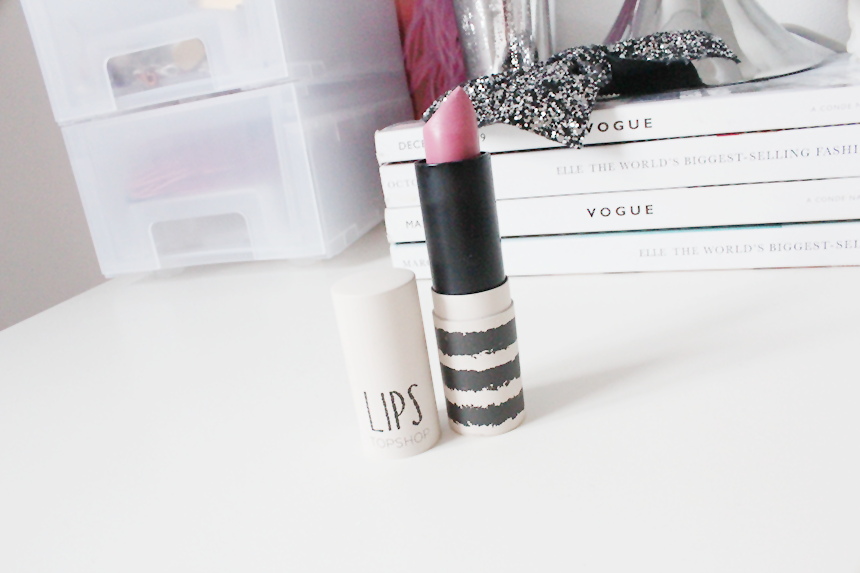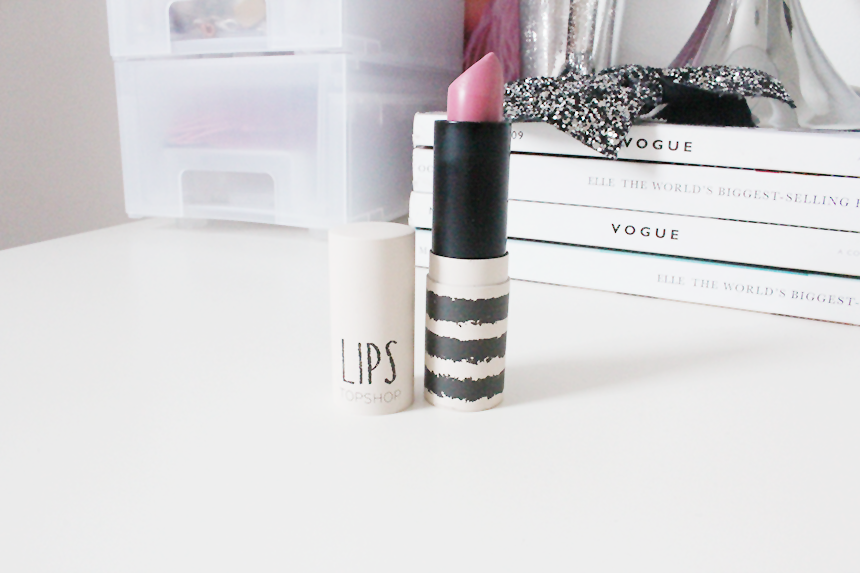 Topshop lipstick in 'Innocent' £8 -
here
Excuse the quality of images today - who is ready for summer? I'm all for the natural light. I had to resort in setting up a couple of lights.
This is my first lipstick form Topshop. I have one of their lip crayons and loved it - although it was a little drying. I purchased this lipstick while having a wonder round Topshop. I had been wanting the lipstick shade in 'Pillow talk', but could never find one in stock in a store near me. On the lips innocent is a blue toned mid pink. It reminds me of Mac's creme cup but deeper. Mainly because of it's blue tones. It's really pigmented and stays put on the lips for a decent time even though it is quite glossy. I really want to try some more shades for Topshop's lipstick range now. This one has fast become my favourite.
I'm actually wearing it in
this
post.
If anyone has any reviews of other shades - please leave them in the comments. I'm going to build a list of shades to swatch for next time I go shopping!