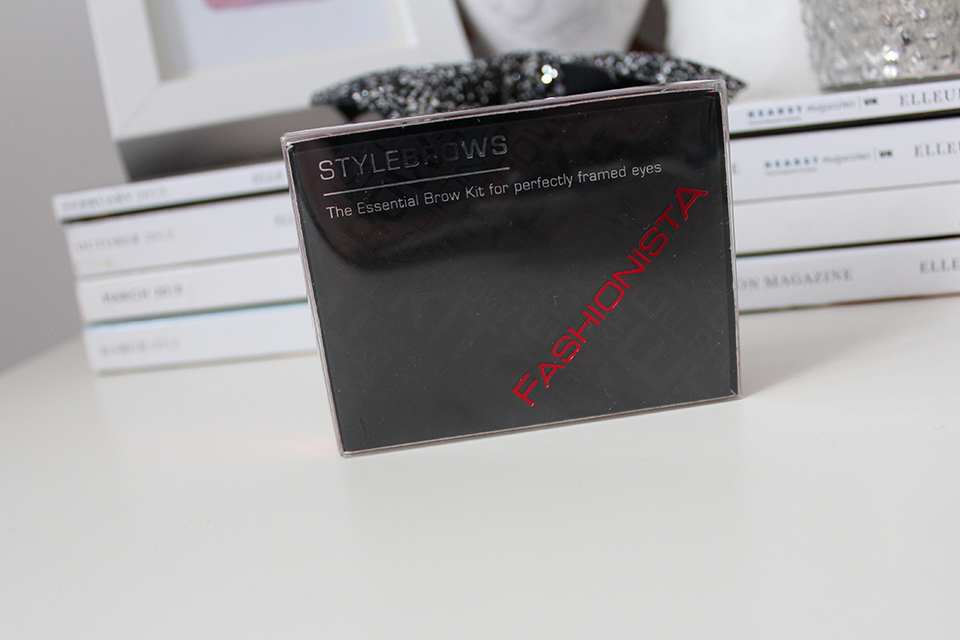 Fashionista Brow kit £5 -
here
In my early teens, I had a fascination with eyebrows. I had pretty thick brows and although it wasn't monobrow territory - I still hated them. I changed them dramatically over night with a pair of tweezers. I actually managed to pluck half my eyebrows off so had to fill them in. You can imagine. It was probably the worst thing I could have done as now I don't have the best eyebrow shape.
For the last few years I have filled them in to make them look fuller. I would say they are pretty 'ok' now, from what they use to be. I can go out without filling them in - not like before.
I started using a Eyebrow pencil, a Rimmel one. But I never found the right shade and it always looked obvious.I have quite dark hair but I have a lot of light brown and ginger running through it naturally. My eyebrows also have a difference in colour. The arch is darker then the rest of my eyebrows.
After using the Eyebrow pencil for a couple of years I moved on to a eyeshadow. I was actually surprised how easily it stayed on throughout the day.
For the last year, I have been using the Sleek Eyebrow palette. It comes with a brown wax and shadow but it still didn't match my brows perfectly.
I saw Gemma's post from
Miss Makeup Magpie
about the Fashionista eyebrow palette and thought I would try it for myself. With 3 shades and a wax in the palette - it looks very similar to the HD Brows Kit. You are able to mix the colours to create the best shade for you. I like how you can start with the lighter colour and build it up gradually till you get it just right.
It comes with some mini tweezers and a plastic angled brush, but I will probably throw these out. You could probably get away with using the powders as eyeshadows as well and for just £7 it's a real bargain.
Has anyone else tried this? I love finding a product which works amazing from the drugstore and is also a bargain for what you get.