Jumper, cross top, lace collar top - all Primark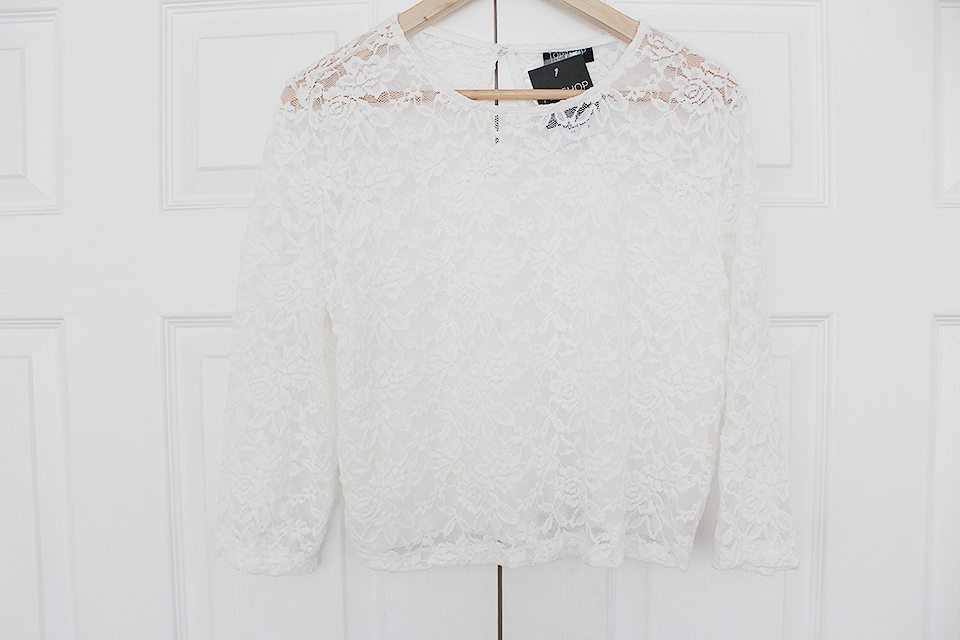 Lace top - Topshop
Dress - River island
Printed trousers left - H&M right - Zara
both tops - H&M
Here's a few things I got yesterday. I managed my shopping trip in a record time of 2 hours, as I went with my boyfriend. Normally he will sulk all the way round and I don't get anything or see anything I like - but I managed to just grab what I wanted and go!
Primark have some really nice stuff in. There is always a phase with Primark. At the moment they are really on trend and have some really pretty jewellery in as well (which I will show tomorrow).
I love the collar on the last Primark top. It was only £12, although I think I am going to have to exchange it for a couple of sizes smaller. I've recently lost over a stone since being ill and problems with my old job, so I've managed to go down a dress size. Not thinking, I got a size up to my usual (like I normally do to be safe with Primark) and it is massive on me. Can't complain though - hopefully loosing some weight can kick start me to getting fit and healthy.
The dress from River island was just too nice not to get. Again, not sure if I should have got this in a size below, but it is really flattering on.
The trousers are my favourite. Although I prefer the H&M ones on the hanger. But I'm going to keep them for spring/summer when they may fit me better.
The monochrome top from H&M is something I don't usually go for. It was only £7.99 and is so soft. I can see it paired with some basic jeans and boots.
I may do an outfit post tomorrow - that's if my outfit is worth taking photos of.
I will show what accessories I purchased tomorrow. Got some really pretty pieces.
Anyone got anything nice from the new season on the high street? I'm glad to see the end of the sales.