L to R - H&M ruffle shower curtain
here
, H&M Vase
here
, H&M bottle vase
here
, IKEA Shelving cabinet
here
, IKEA Mirror cabinet
here
, H&M Bath towels
here
, Zara bathroom set
here
, H&M textile baskets
here
, H&M Linen textile bag
here
, IKEA wash stand
here
, Homebase Bath tap
here
, Crown paint in Pashmina
here
I have the most awful bathroom at the moment. It has half tiled floor, off yellow paint and blue border tiles. We moved in nearly two years ago and for some reason the upstairs bathroom has been the last to decorate. I've decided now that it needs doing ASAP - luckily my boyfriend agrees. He also use to be a builder so that is a major plus as I can easily get my tiles fitted and furniture installed. I just need to disconnect him from the football and PS3!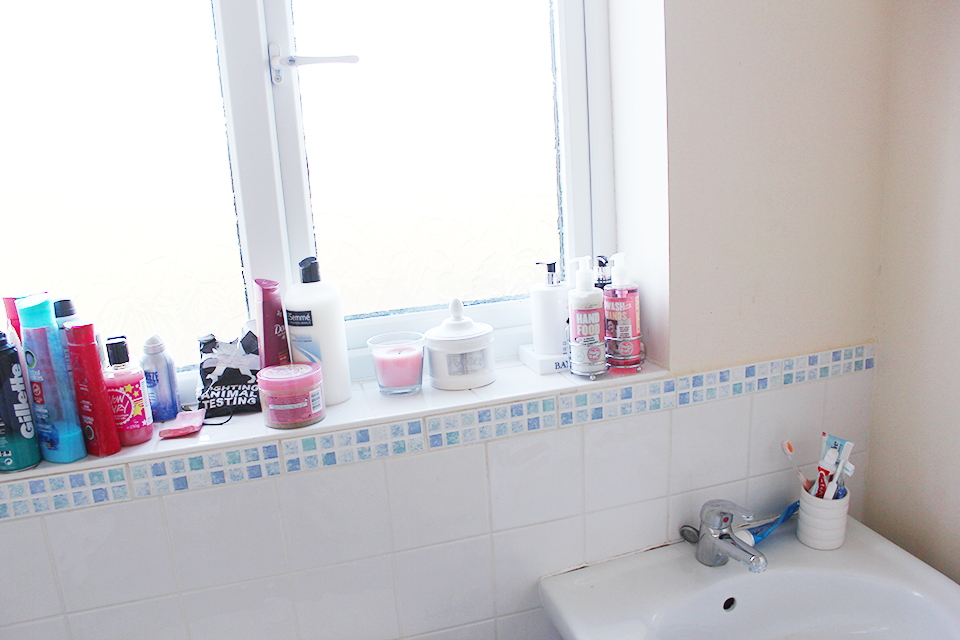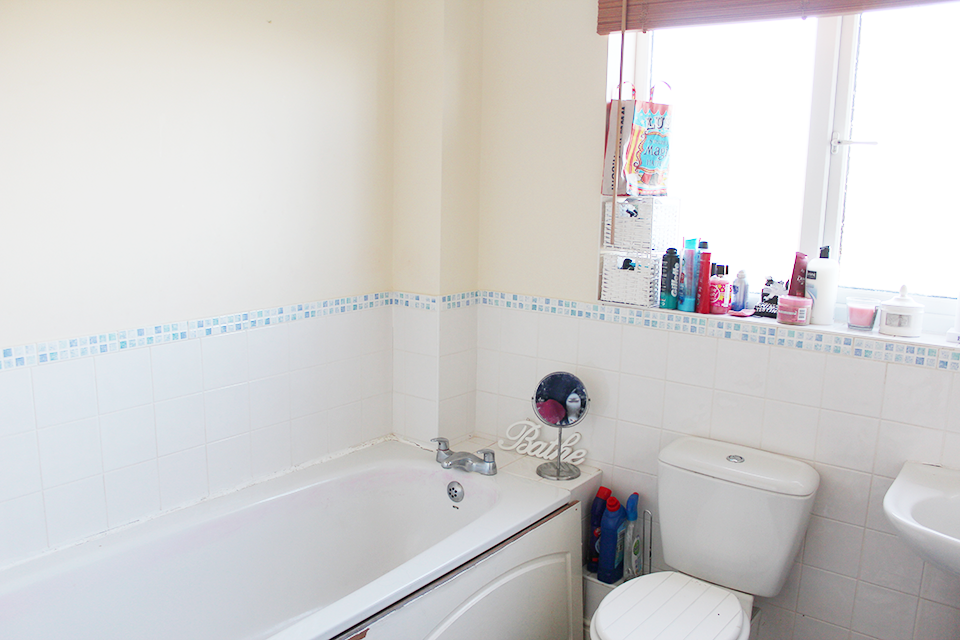 As you can see my bathroom is awful. It has no storage and no theme. I have to keep my skincare, haircare and any other body products in my wardrobe - which can be a pain when I need anything, as I am going back and forth. Luckily there is a lot of affordable bathroom furniture in IKEA. I've created a little inspiration wall of things and paint I would like. The colour is from Crown and is in the shade 'Pashmina', but I don't think they do it in their kitchen/bathroom range. I want the walls to be a shade of pink with everything else white to give it a clean look. I really like the look of
this
. So I'm going to do my best at re-creating it. I love the ruffle shower curtain from H&M. They have some lovely storage baskets too which would go perfectly with the shelving unit from IKEA to store products.
I would love to have one of the vintage inspired taps, but they can be quite pricey so I'm going to have a shop around.
Hopefully if all goes to plan I will be able to show you the 'after' photo in the next couple of weeks.
Let me know if you like these kind of posts. I'm thinking of doing one for transforming my spare room into a wardrobe.