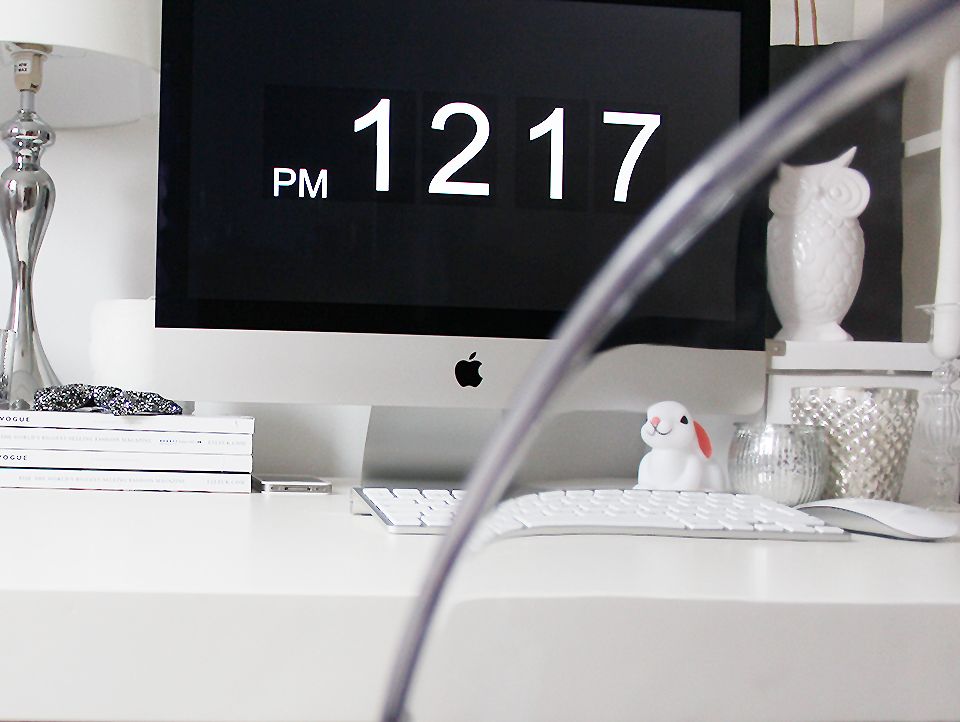 This christmas was all about spending time with family and indulging in food, but I thought I would show you some presents which I received under my christmas tree. Well, actually they were under my parents.
Firstly, my iMac. I'm in love. I have been following the rumours and gossip about the iMacs since last year. I have owned a Macbook for 4 years now and it has never let me down. It has got me through everything. Before that I used a Mac mini - and I really wanted to get a desktop again. Mainly so that I can detach myself from the internet every once in a while. I found myself watching TV by it, eating by it, and sleeping by it. Luckily on Christmas day I received the new (ridiculously thin) iMac from my boyfriend. I've been busy organising my office and desk space so I will post photos at the weekend.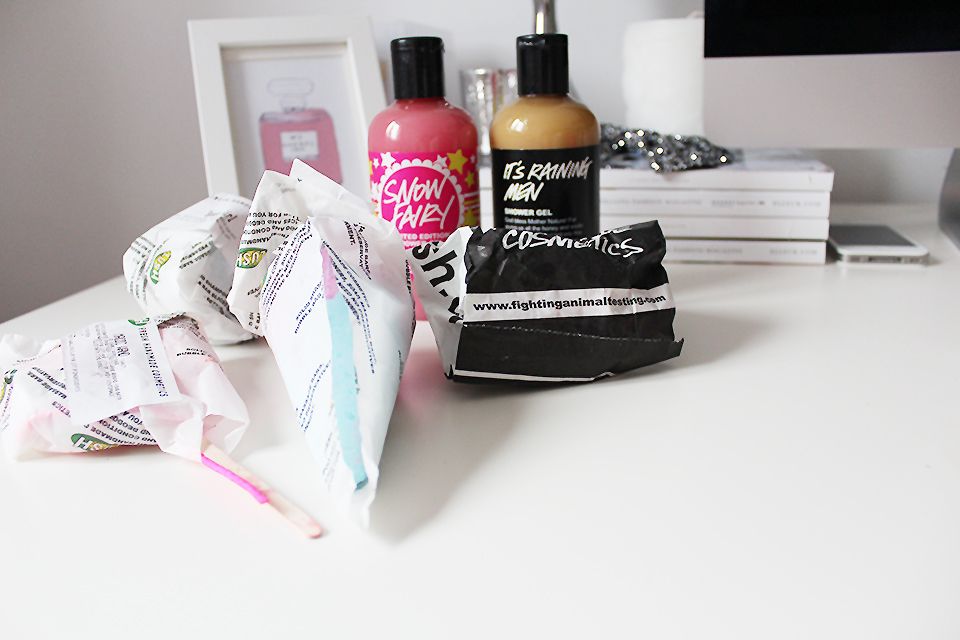 I got plenty of Lush goodies which have smelt my parents house out since them being there. They are happily back in my bathroom now. I love how strong scented they are. I got all my favourites from the Christmas collection and usuals.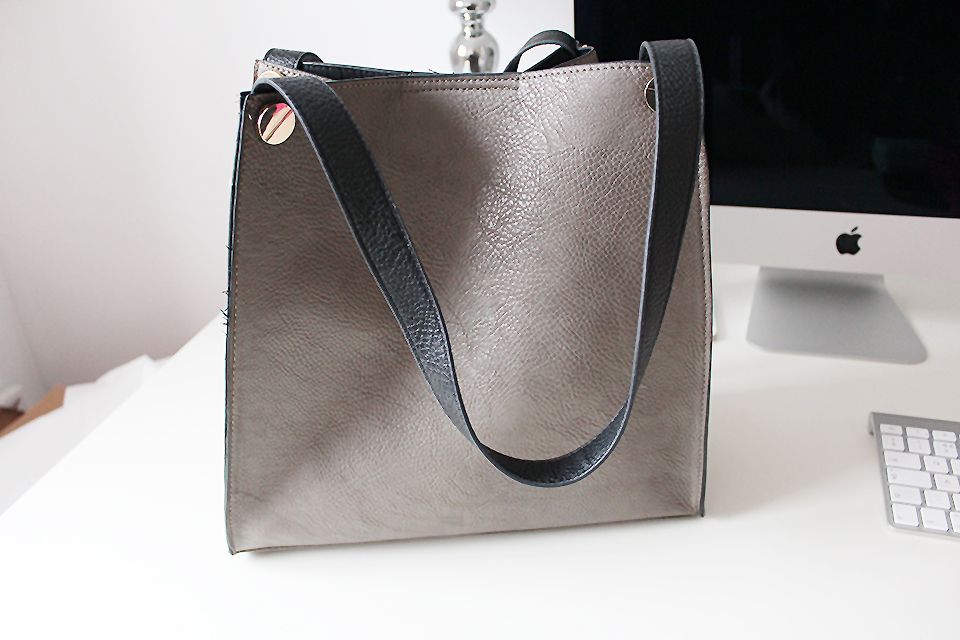 I managed to put a bottle of hairspray in my bag the other week although I'm allergic to the stuff and it leaked everywhere. It did smell quite nice for hairspray (it was the Aussie one for reference) but everything got ruined. I recently got myself a tote bag from Newlook with velvet and studs on but it is so strong scented and everything it touches it lingers so I had to have a new one. Luckily, my sister was no early bird with her Christmas shopping so when my local Newlook get another new tote bag in, she went and got me it. I usually go for the obvious black bag. But, I love this shade of taupe.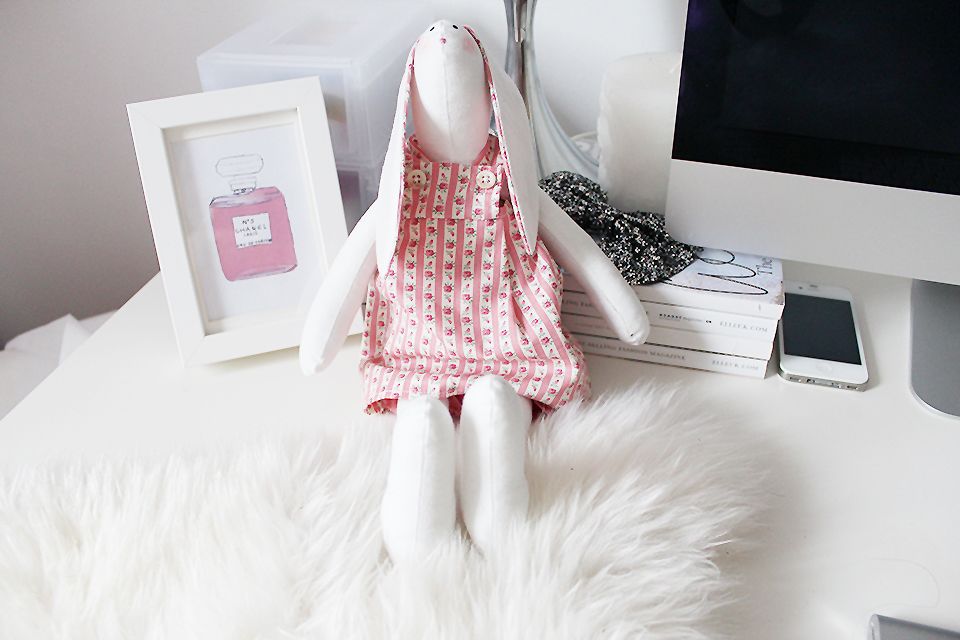 I've been going a little bunny mad recently, after getting two this year. I can't wait to the summer so we can have a real go and sorting out their hutches. Their hutch is really long and I want to extend it forwards. Beau and Theodore has grown so much since I posted photos of them. Beau is so much more approachable as well. I also received a bunny necklace and a bunny jelly mould - which I cant wait to use.
I'm going to try and get myself into reading. I am utterly jealous of my mum/sister being able to indulge themselves into books before going to bed. I seem to check my twitter feed before sleeping. My parents got me a kindle and I am just in between purchasing some books. I think I'm going to start my adventure with the series of I heart... New York, LA, London etc. They seem to look like easy reads. The only books I have read recently have been Cheryl Coles, Steve Jobs and Gok Wans Autobiographies. Feel free to suggest me any good easy reads. Would really appreciate it.
I received a new purse from Topshop, which when I ordere on the behalf of my mum - it looked a whole lot smaller. It actually looks like a clutch bag. Not sure if it is or not? - but it has all the usual card slots and zipped compartment. I do carry a lot of crap around in my purse. So it's really the perfect size.
I was looking forward to this Soap and Glory set. It includes all the favourites full size bottles and tubs. I love the scent of Sugar crush. I can't wait to start indulging with it. I got very useful presents these year and I'm so happy with my iMac. It makes everything so much easier. I hope you received everything you wanted and more - and spent it with your loved ones.