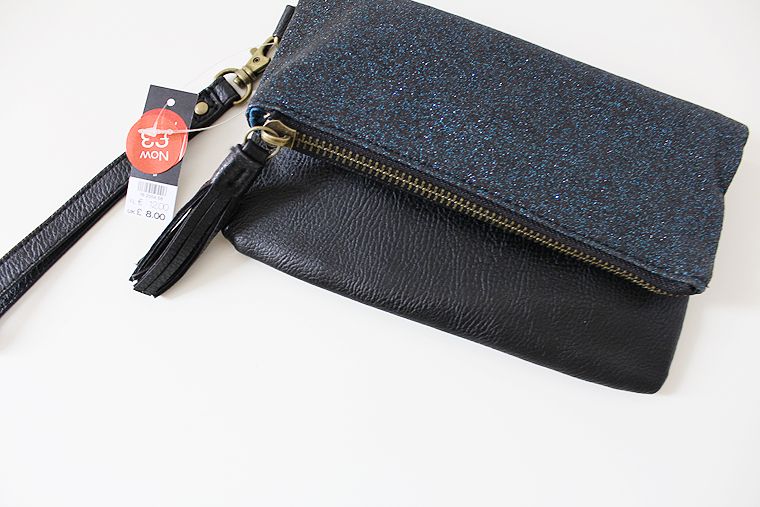 Popped out from the shop yesterday afternoon to have a walk round my town and went into Dorothy Perkins. I remembered that I wanted the double heart necklace as I loved how dainty it looked and I was after one to wear everyday. The star necklace was reduced to £2 so me and my sister picked up matching. I love my chunky jewellery but recently I have liked really pretty plain jewellery instead.
I'm use to carrying around a bulky handbag, so when I saw this faux suede handbag reduced to just £7, I had to have it. I love the tassel and the gold lining.
I've seen the glitter fold over clutch for a while now and was meaning to pick it up. Don't you love it when something you have wanted for a while gets reduced?! At £3, I had to get it. I love the accessories in Dorothy Perkins.
I'm all snuggled up on my sofa at the moment. Been a really dull week at the shop. Sales have been pretty bad. Hopefully it is everyone saving ready for Christmas shopping. Fingers crossed!!