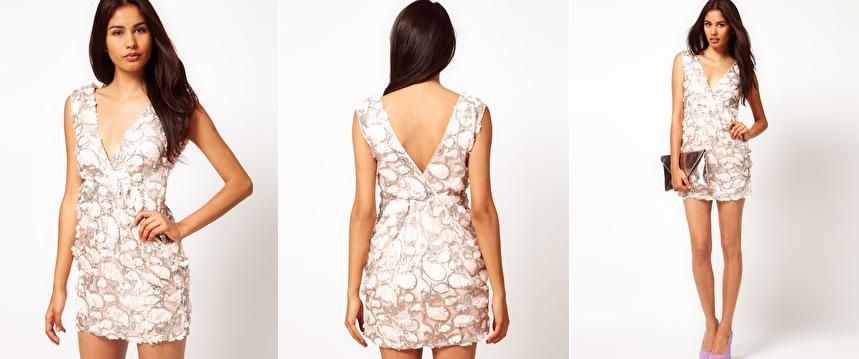 Rare paisley Sequin wrap dress - £45 ASOS
Again, I've been a bit absent from the blog. I've been trying to juggle working in the shop, working in my office job, sleeping and a bit of shopping. It's my boyfriends birthday on Thursday so I've been searching for something nice as it's his 21st. Finally decided what I'm getting him and made a quick order this morning with next day delivery. Hopefully he will like it - because I do. I keep trying to persuade him to let me buy a baby rabbit. So he is probably thinking that is what I am buying him for his birthday. It has crossed my mind.
I needed to get something to wear for his party at the weekend so went searching through Asos and fell in love with this Rare dress. If you have me on twitter/instagram you may have seen me post the embellishment cami from Topshop which I was planning on wearing with a black skater skirt. But it was sold out online and in stores so I went for a sequin dress instead. I'm going to get myself a (another) black blazer from Newlook to pair with it, as it's so cold at the moment and it's August.
The dress was in the sale for £45 and with the extra 10% off sale code it was about £41. Hopefully it looks as pretty as it does on the website. I will hopefully post pictures once it arrive and at the weekend.
Now I'm off to the shop after finishing work early to pick up my camera wires so I can upload some photos. I did a bit of shopping with my sister yesterday. Will post some photos tonight if I find my wire.