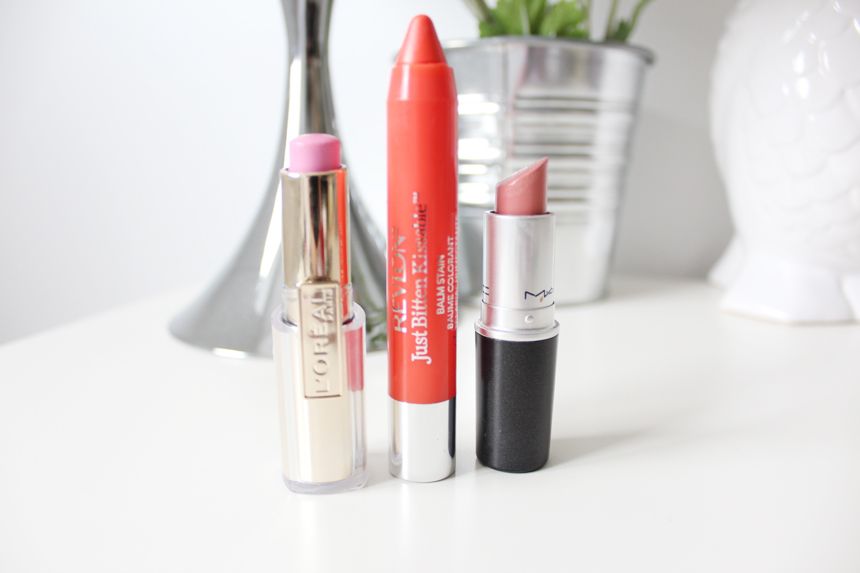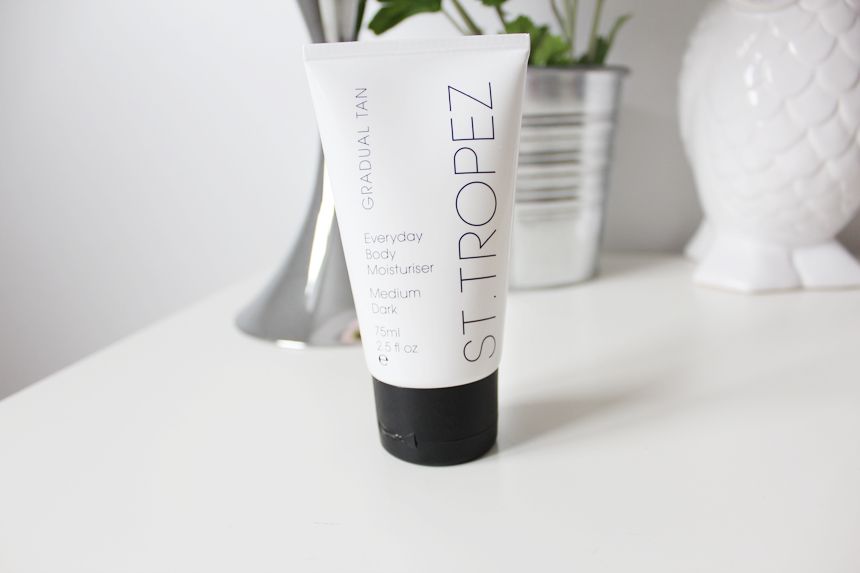 I thought I'd show you some things I am loving at the moment. Firstly, is my iPhone 4s case. I got this off Ebay the other day and it arrived yesterday. Its made my iPhone feel much safer in my hands. I'm actuall suprised it has been over 9 months and I haven't dropped it. And I am really clumsy. Oh, but I have dropped it on my face. Texting layed in bed.
I have been loving a lot of lip shades recently perticulary the three above. A maybelline lipstick in a really glossy baby pink (review soon), Revlon balm stain in rendezvous and my favoruite MAC hue. The revlon stain suprised me as it is such a vibrant orange but when applied to the lips it comes out in the perfect peach as it adapts to your natural lip colour. Looks the best with some tan.
I got a tester a few weeks back with my Elle subscription of St tropez Everyday body moisturiser with Gradual tan. My favourite gradual tan is the Johnson's one and as I haven't tried St Tropez before I wasn't sure about it, but so far I really like it - even more every time I apply it. I just have to make sure I don't go overboard as it is for medium/dark skin tones. I am pale.
Last is my purse. You may have seen in a previous post/on instagram I got a purse from Topshop. But, I also posted about my bag/or something in my bag setting every shop alarm off. I emptied my bag many of times and just had my purse and phone in it and nothing worked. Even with swapped things about. I've had to end up getting a new purse and handbag so I don't feel like a theft going shopping. But, the purse cost me all of £3 in the Newlook sale. I don't normally go for snake print but I liked the size of it and the gold zip is a yellow toned gold so really stands out and looks more expensive than it was.
I'm off for a walk now, haven't been feeling very well this week. But, the shop is moving forward and it is becoming closer and closer till the keys are going to be in mine and my mums hands. Fingers crossed I get them next week. I think I will do some posts on the progress of the shop, like before decorating and after if anyone is interested?
Thank you for the feedback on my post last weekend of the preview stock. I would appreciate it if anyone would like my facebook page for my shop Gifts and Pieces
here
. It's finally becoming real that I will be self-employed, well still having a full time job.
Hope everyone has had a lovely week. Thinking I am going to have a big DIY weekend and back to coding my website ready for the launch in a couple of weeks.