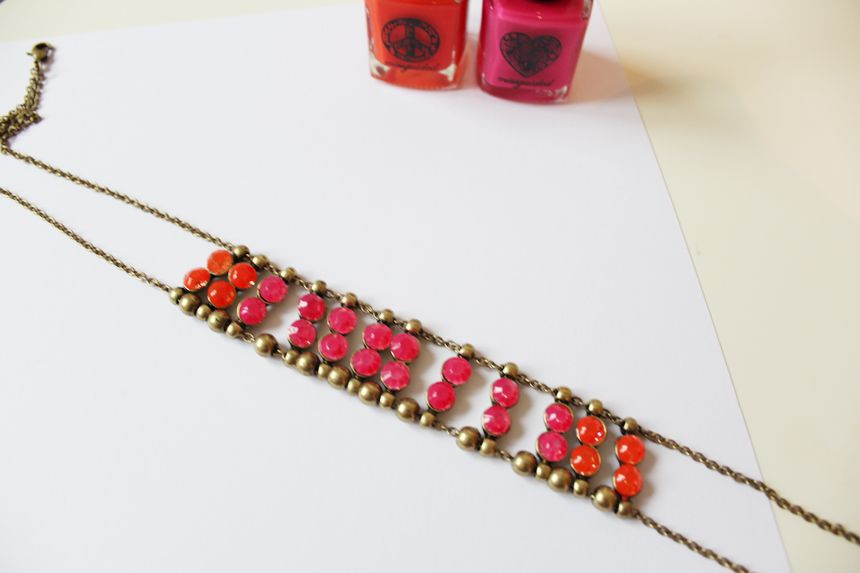 Neon necklaces are so on trend right now. After trawling Ebay for one of the Zara or H&M necklaces I gave up, not wanting to pay a ridiculous price and thought about updating something I already owned. I had no look there either. I needed something with some kind of diamantes on it and after looking for a while I realised I don't have any necklaces with them on.
I was looking through the jewellery in Newlook today, and found the above necklace in the sale for just £2. I knew this would look perfect in neon colours so purchased it and then painting the diamante gems with neon nail varnish. Another thing I don't really have is neon nail varnish. As you may see, both polishes are from Miss Guided and I had recently received the neon pink one with a magazine and received the orange one with a magazine last year. Think they were from either Cosmo or Glamour.
I laid some card out and started painting the gems, which was really easy and took about 30 seconds. I also applied a clear top coat to keep the shine and make the polish last longer but I am really pleased with the results.

What do you think?