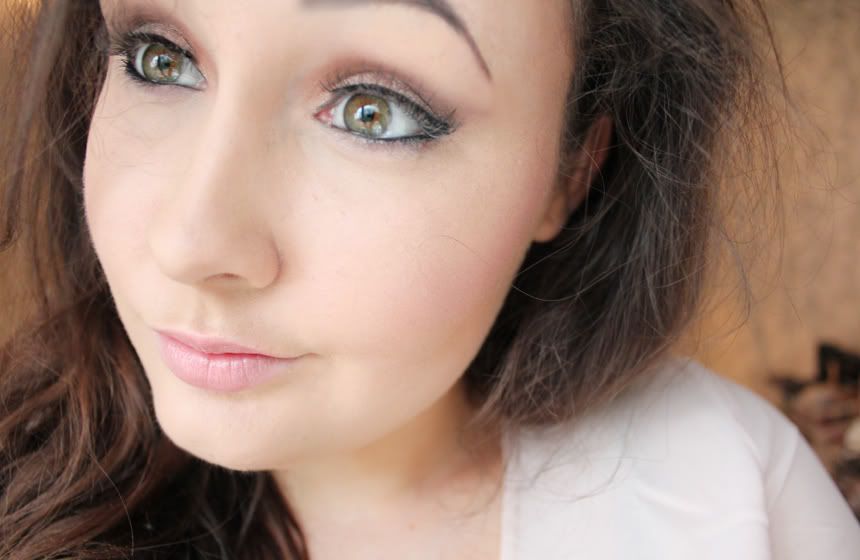 It feels like forever since I've wrote a post. I haven't even been that busy. I spent a couple of days in Newcastle this week for work, which has made me exhausted. And this weekend I just went out last night and spent all day today catching up on TV and relaxing. Just finished my sunday roast so going to watch some youtube videos, read some blogs and watch 90210.
I really liked my makeup I wore last night. I wore more eyeliner than I normally do and even wore it in my water line. I use to think that it made my eyes seem even smaller than they already are, but I think it really emphasises my eyes. Think I will try it more often. I used a eye liner from Sleek and it only transferred on my lower lid a tiny bit. I thought it would transfer completely. So that's pretty good considering I got home at 4am this morning. I also tried darker shades on my eyes. I usually go for the light neutrals but this time went for the darker shades and really layered the colours up. Don't think you can clearly see in the picture as it is pretty bright. On my lips I had MAC hue with a Revlon lipgloss over the top. I'm browsing on the MAC website at the moment. Think I want to get a lipstick in
'kinda sexy'
which they describe as a neutral pinky-rose. Although it is out of stock at the moment. Always happens. Hope everyone has had a lovely weekend. Dreaded Monday morning tomorrow!
Oh.. and thank you for all the comments on my last post with the Zara handbag! I've never had so many views/commentso on one post before! Seems like everyone on youtube/blog world has it but I haven't seen a single person with it since I got it. So maybe just everyone here has good taste, ey? :)