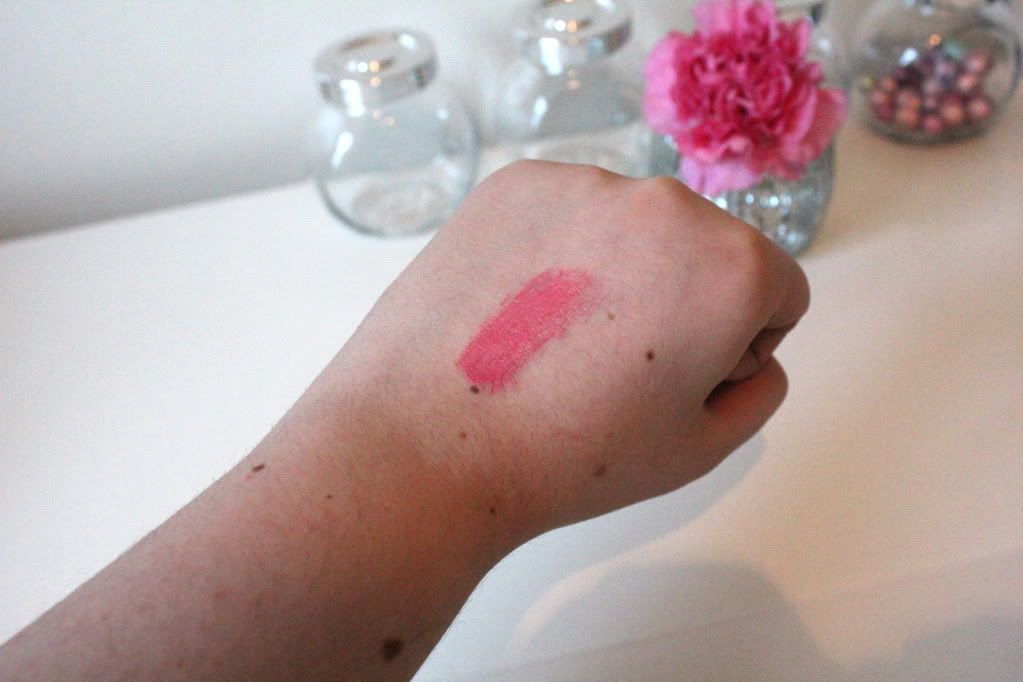 Revlon lip butter in Sweet Tart - Boots
After seeing these lip butters all over the Internet since they were released in the states I have been wanting one. Even to the stage I kept going into Boots over and over again just to see if they have put them on display yet. Apparently they were meant to be released last week and then they changed it to this Monday and then again they couldn't confirm the date that Boots stores would have them on display. I didn't even bother with Superdrug although some people have managed to get some by asking and having them out of the stock drawers. The whole change of dates has definitely added to the hype. Today, I finally managed to get one. I wish I got a lot more though, but I'll be going back tomorrow after work. I really do love it. It has the most amazing texture ever and the colour pay off it stunning. I wanted to get one to try as although I had looked at loads and loads of swatches on the Internet, I still couldn't decide which to go far. 'Sweet tart' wasn't the brightest pink but it wasn't the most muted. I don't have alot of bright lip products so this is perfect. Really want to stock up on some nudes now. I really like the quilted packaging with the clear tops so they can be easily seen when stored away.
Think I'll have a browse now to decide what other shades to buy. I can never decide in store as I find the artificial lighting just makes things look so much different than in daylight, so I'll make my list and go back tomorrow. Anyone else brought any? I do feel like I am the last onto the boat with them, but they are definitely worth the hype.